For the Love of Purple (Paint)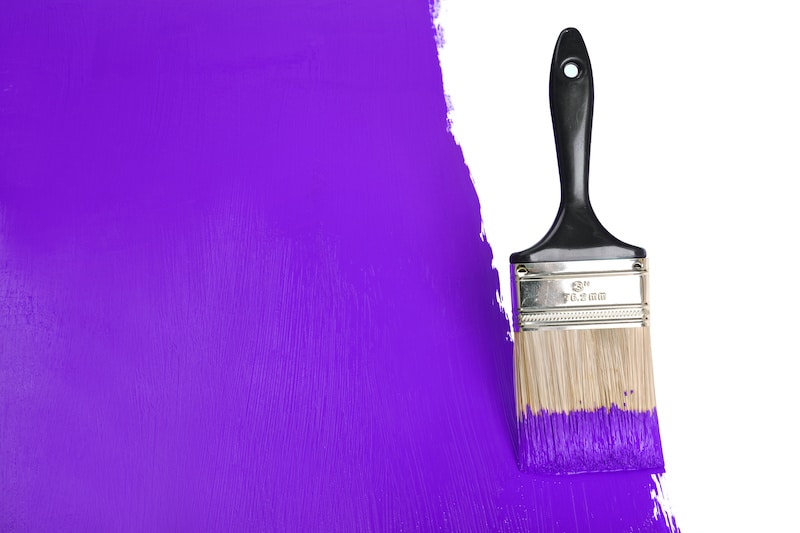 For the Love of Purple (Paint)
Purple is a favorite color of many people, and with so many shades of purple available, you should have no problem finding the perfect shade of purple for your next purple-y paint project.  Purple is a color that is often associated with royalty, peacefulness, and sometimes with a sense of mystery.  If you are a fan of this distinctive color, then you may be intrigued to use purple for your next paint project.  Below, you will find a variety of purple paint colors that can add beauty, calmness, and style to your home or business's décor.  Perhaps one of them is a good choice for you, or maybe you will find some other shade of purple that speaks to you, as well.
-Mystical Shade by Sherwin-Williams: This shade of purple is one of those "mystery" shades that was spoken about in the previous paragraph.  This calm, velvety shade of purple has a gorgeous thistle hue that is undeniably perfect for many rooms within a home.  It looks great in a bedroom, a bathroom, a laundry room, and even in a dining room.  This is a color that appears to have different hues to it, depending on the amount of natural and artificial light that is present in the painted room.  It truly is a fun, playful paint color, especially for those folks who love the color purple.
-Sonic Plum by Valspar: If you are looking for something that is vibrant and bold, then Sonic Plum may be a great choice for you.  The berry-colored paint option is a paint color that makes a statement.  The deep purple tones, mixed with a bright berry splash, are just the right combination for a purple paint that speaks to the fun side of life.  This may be a good choice for an accent wall, a piece of furniture that you want to highlight, or for any other area of your home where you want a dash of purple color.
-Passionate Purple by Sherwin-Williams: This purple shade is a deep, rich shade of purple that appears smooth and dreamy on any painted surface.  Passionate Purple mixes well with shades of grey, turquoise, white, and other paint colors that can highlight the beauty of this rich purple color.  If this shade is too much color for all of the walls in an entire room, it would make for a beautiful accent wall, as well.  If you are a lover of purple, then this paint shade may be a perfect choice for your home or business.