Guest Room Paint Ideas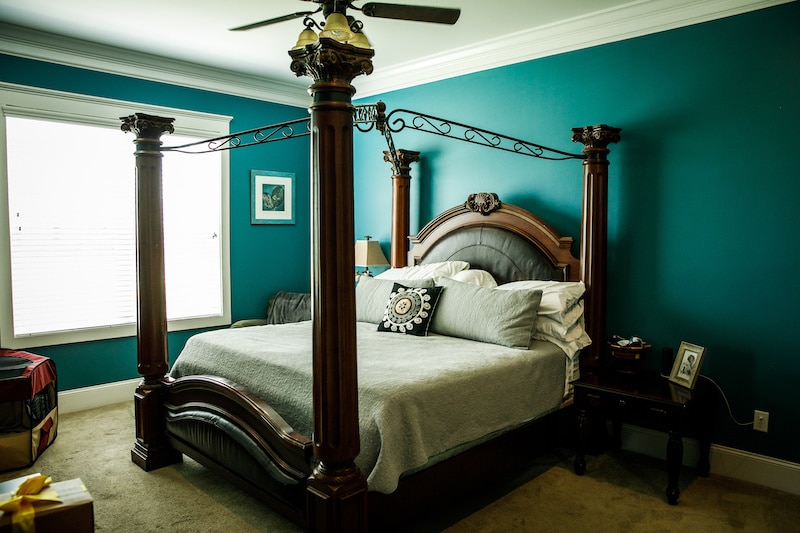 Guest-room Paint Ideas
If you are a homeowner who is fortunate enough to have a dedicated Guest-room within your home, then perhaps it should be a room where you can have a little fun and imaginative decorating ideas.  Quite often, it is a room that is not used very frequently, and probably stays relatively clean, most of the time.  Your guests will appreciate the crisp, clean atmosphere of the room, especially if you have taken a little time to create a fun, playful setting for them to enjoy, during their stay in your home.
If you have been looking for some interesting paint ideas for your Guest-room setting, then perhaps we can help you with a few suggestions of our own.  One idea is to begin with a favorite item that you plan to use within the Guest-room.  Perhaps you have a favorite set of sheets that you plan to put on the guest bed, or perhaps you have a colorful lamp that you will place on the nightstand, or maybe even a favorite photo frame that displays a picture of the guests that are soon to arrive at your home.  Whatever the item may be, decide if the item has any specific colors on it that pop and that you adore.  These colors may spark an interest in a particular paint color for you to use for the entirety of the room.  If the color is a bold option, then maybe painting one accent wall is the best choice for the room.
The Guest-room can also be a place for you to try a paint color that you might not necessarily want to use in other, more dominate, rooms throughout the house.  Maybe you are really a lover of pink, or black, or orange, or navy blue?  You may be of the mindset that these bold, distinctive colors don't really work well in the main parts of the home, but in a Guest-room, you can use your chosen color and have a lot of fun with it, too!  By adding some strategically placed decorative items, you can assemble the room in a cohesive, inviting fashion, and your guests will feel welcome and comfortable during their stay.