How To Hide Imperfections On Your Walls So They Don't Show Through Paint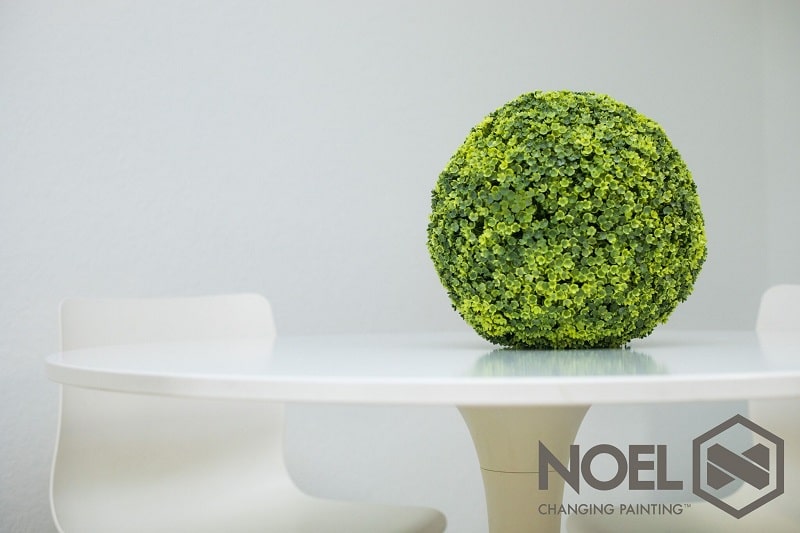 How to Hide Imperfections on Your Walls so They Don't Show Through Paint
The holes from your TV mount before you rearranged, the nails that previously hung photos, the small ding from moving in furniture, the dent left from your kids roughhousing, these are all situations that will leave wall imperfections. Although these flaws can be extremely aggravating because smooth, flat, solid walls are preferred, the reality is that dents and dings are unpreventable. So, in order to help with the frustration, we have compiled some ways that a homeowner can hide wall imperfections.
The easiest, quickest, and most common solution is using drywall solution to fill in the holes. Drywall mud can be purchased at most home improvement stores and is simple to use – lightly sand the surface on and around the imperfection, use the mud to fill the holes/dents, let the mud dry, sand over the mud to match the repaired surface to that of the wall around it, clean the area of all grit from the sanding job, and paint over it.
Paint itself can also be used as a resolution. Unlike the application of mud, paint can hide surface inconsistencies which catch the human eye due to light reflection. Some of the paint techniques include:
Textured paint/ creative applications such as swiping over it with a whisk brush, creating spirals with a thick-bristled brush, using a sponge to dab a lighter color over a darker one, or spraying textured paint from a can on the entire wall.
Flat (low-sheen) finish paint which reflects less light.
Darker paint colors also reflect less light which helps them hide imperfections.
Apply a textured wall paper. This will mask uneven wall surfaces and can be painted over most of the time.
Paint a mural that incorporates the deficiencies.
Put up shiplap, brick, or backsplash to cover the wall.
It's a good idea to consult with Noel Painting if you've noticed the surface of your walls are less than perfect. But don't worry, we can get that all taken care of for you!