Picking The Right Paint Color To Match Your Wood Floor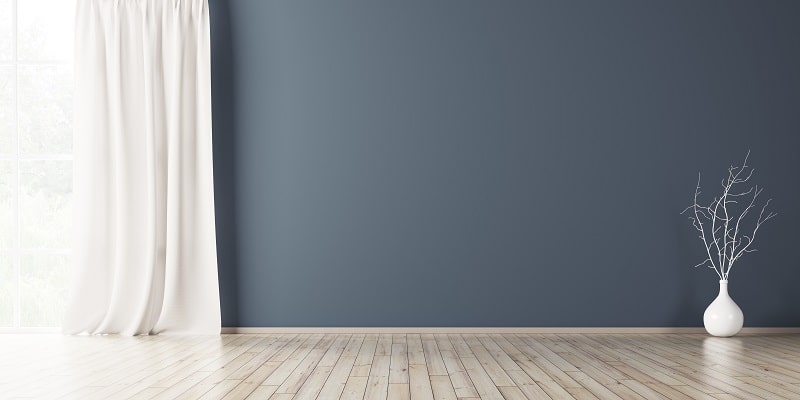 Picking The Right Paint Color To Match Your Wood Floor
Hardwood floors are popular for many reasons. They add natural beauty to any room, are easy to clean, and don't wear down too quickly. However, while wood floors are a great addition to any room, it can be difficult to choose a paint color for your interior walls which compliments your wood floors. Use these tips to help you decide on the perfect paint color for your home's interior.
Undertones of Wood
Before choosing a paint color, it is incredibly helpful to understand how to identify the undertones of your wood floor. While wood generally comes in different shades of brown, they all have different colored undertones which can help you choose a complimentary paint color.
For example, oak has an orange undertone, bamboo has a yellow undertone, walnut has brown undertones, and mahogany has red undertones. Depending on the type of wood floor that you have, different colors will either accentuate or tone down the undertones of your wood floor.
Complementary Colors
Complementary colors refer to matching colors that are opposite of each on the color wheel. The idea is that this provides a stark contrast which brings out the best of both colors. Take a wood floor with red undertones such as cedar or mahogany, for example. In this case, using green paint would emphasize the undertones of your floors.
Using complementary colors is a very easy way to bring out the best qualities of your hardwood floors.
Neutral Colors
Besides using complementary colors, the easiest way to match your wood floors with your walls is to pair them with a neutral color. Doing this is particularly easy because you don't really have to put much consideration into the undertones of your floor as neutral colors go well with just about anything. However, you can slightly accentuate the darker or lighter shades of your floor by pairing them with a light or dark shade on your walls. Brown, green, white, cream, grey, and subtle shades of orange are great options for neutral colors.
For more tips, contact us Noel Painting with any questions or concerns.