Paint Colors for the Minimalist Homeowner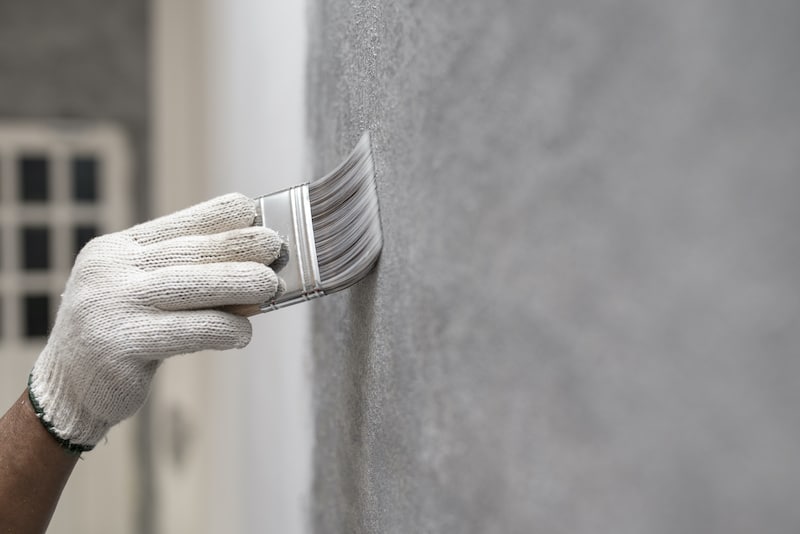 Paint Colors for the Minimalist Homeowner
A minimalist is someone who enjoys simplicity and open spaces.  It is often someone who believes that, as far as style and home décor are concerned, that "less is more", and that life flows best when there is a minimal amount of stuff in the way.  Many homeowners who are minimalists are attracted to basic, crisp, and clean colors, such as; whites, tans, greys, and blacks.  If you are a minimalist homeowner, and you are searching for paint colors to use for your unique home, then we have some ideas for you to consider.
As you embark on your search for the perfect paint colors to use for your minimalist-style home, you will find that many paint companies offer palettes created specifically for this purpose.  For example, the Sherwin-Williams company offers a Minimalist palette, which includes paint colors, such as; Krypton, Snowbound, Urban Bronze, and Crushed Ice.  These four colors blend nicely together, and offer a mix of creamy white, grey, and "almost" black options.  A combination of these paint colors can evoke a peaceful, relaxing atmosphere within your home, especially when blended with a minimalist-style furniture décor.  These color options also provide for a strong, basic background on your walls, so you can easily mix a splash of color around each room, if you desire to do so.
Glidden paint company also offers minimalist-targeted paint colors, and they have a paint called Minimalist White.  This is a crisp shade of white that blends nicely with other recommended minimalist colors, such as; grey, black, taupe, and even misty green.  Glidden offers many paint shades that compliment one another and maintain the look of a minimalist home.
The Behr paint company offers a paint color called Minimalistic.  This very light pale shade of grey looks nice in almost any room throughout the home.  Behr offers many other color options that blend nicely together, in order to create the ideal minimalist home décor.
In conclusion, you will find that with just a little bit of research, you will have no trouble finding the best minimalist color options for your home, if this is a style that you want to create for your environment.  Consider the furniture and other decorative items that you have within your home, in order to make the best paint choice for your walls.