Three Bright, Cheerful Paint Colors and Where to Use Them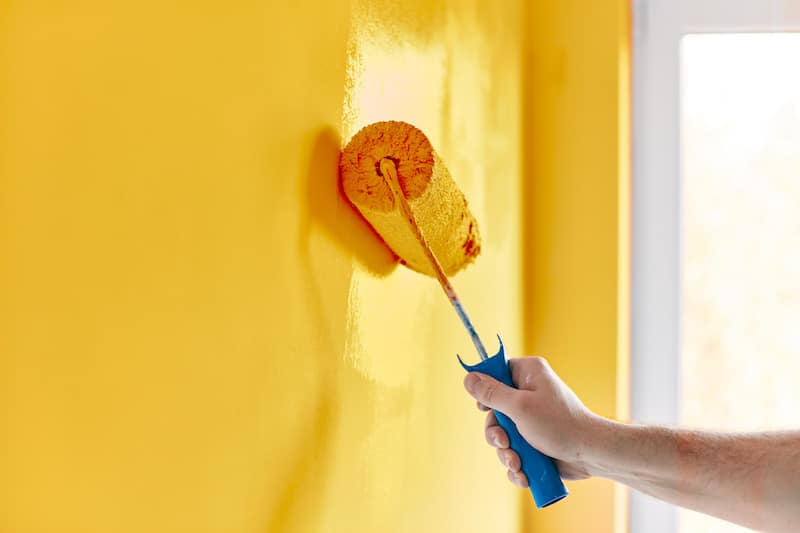 Three Bright, Cheerful Paint Colors and Where to Use Them
The year 2020 has proven to have a lot of challenges and hardships so far.  As many of us have been spending a significant amount of time indoors, you may have found yourself looking for ways to make your home a bit more cheerful and bright.  One thing that you can do is to use paint, in order to create a space that is bright and bold, within your home.  Below, you will find a list of 3 bright, cheerful paint colors, as well as ideas on where to use them.
-Razzle Dazzle (#1348) by Benjamin Moore:  This magnificent shade of bright pink is part of Benjamin Moore's Classic Color Collection.  This fun pink can add some remarkable pizzazz and character to any area where you want to make a bold statement.  Perhaps a bathroom could use a bit of brilliance, or a closet, a little girl's room, or even a playroom/media room.  If pink is a color you admire, then Razzle Dazzle is sure to impress.
-Jazz Blue (S-G-560) by Behr:  Blue is a color that is available in a wide variety of shades and hues.  If bright blue is something that you are looking for, then Jazz Blue may be the one for you.  This color can add style and brightness to a playroom, a child's room, a den, a bookcase, and any other place where you would like to have a blue that stands out above the rest.
-Cheerful (#354) by Benjamin Moore:  If the color of the sun is something that you want to add to your indoor environment, then Cheerful may be a nice choice for you.  This color may add a brilliance to your room like nothing else.  It would showcase well in a kitchen, on a bookshelf, on a door, as an accent wall, in a bathroom, or anywhere else where you want to add a bit of bright, yet cool, shade of yellow.  
These 3 unmistakable, bright colors, can truly transform any room within your home.  Perhaps one of these paint choices is the color that you have been looking for, or maybe they will spark an idea of your own.  Paint can change the atmosphere in a room completely, and, with these bright colors, you can be as creative and as bold as you wish.