Tools You Should Have For Your Interior Painting Project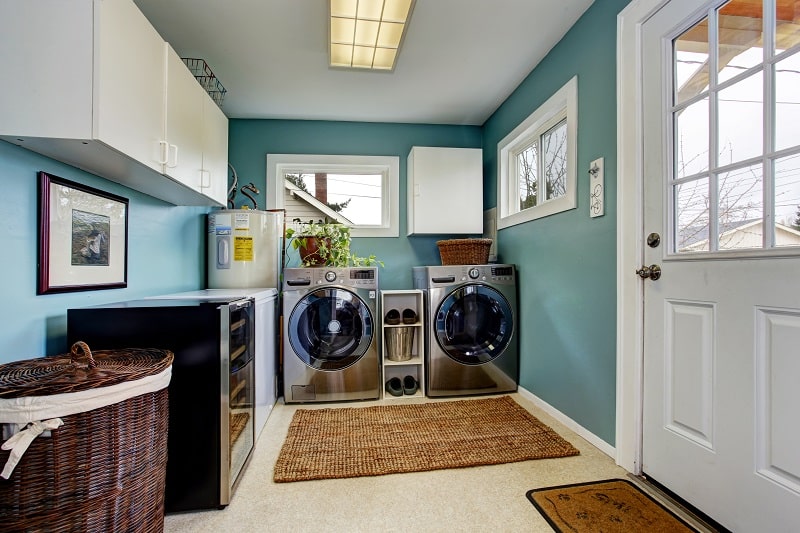 Tools You Should Have For Your Interior Painting Project
If you're planning on completing your own interior painting project, you should be familiar with all the tools you need to ensure that your paint job is completed successfully. Many amateur painters aren't aware of what they need beyond a can of paint and a paintbrush. However, there are several more tools you should be equipped with before beginning your project.
Consider picking up these tools before beginning your next project.
Putty Knife and Joint Compound
As part of your pre-painting preparations, you should make sure to fill any holes and cracks in your drywall.
One of the easiest and most efficient ways to do this is with a putty knife and some joint compound. You can purchase joint compound in ready-to-use containers so that all you have to do is apply it to any holes or cracks with your putty knife.
Sandpaper
Sandpaper is a great tool to use to level uneven areas of your wall. For example, after applying joint compound to your drywall, you may need to use sandpaper to ensure that the surface of your wall is smooth and ready to paint.
Sandpaper is a great tool which can help ensure that your paint job is completely even once completed.
Step Stools
This is one of those expenses that some people will try to cut out if they feel like they are able to paint their walls without a boost. However, even if you are able to reach the tops of the walls you are painting, this can be very bad for your back and is going to make it difficult to complete an even paint job. Using a ladder or a step stool is a relatively cheap investment that can help make sure your interior painting project is completed correctly the first time.
If you are interested in any of our interior painting services or have any questions or concerns, feel free to contact us at Noel Painting today!