Local. Family Owned. Trusted.
Exterior Painting Fort Myers, FL
Let us help you with our Top-Rated Exterior Painting Today!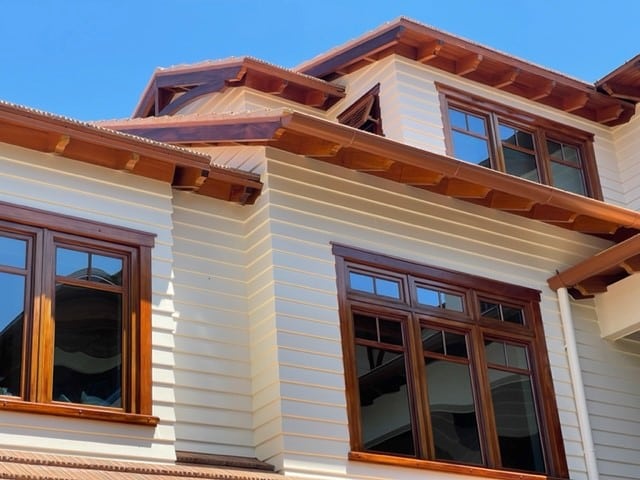 Enhance Your Curb Appeal with Expert Exterior Painting in Fort Myers, FL
Noel Painting is your #1 Choice
Stepping back and gazing at a freshly painted home is akin to experiencing a real masterpiece unfold. The colors, blending in yet standing out, become an extension of the house, reflecting its soul and adding significant charisma. Naples, FL, with its pristine beaches and glorious sunsets, deserves homes that complement its natural splendor. And what better way to do this than with expert exterior painting? 
Noel Painting is proud to be the top choice for homeowners and businesses seeking top-quality exterior painting in Fort Myers, FL. Whether you're looking to refresh your home's facade, update your storefront's exterior, or tackle any other exterior painting project, our skilled professionals are equipped with the latest tools and techniques to bring your vision to life. We understand the unique environmental factors that can affect properties in Fort Myers, and our goal is to provide a durable, long-lasting finish that can withstand the test of time and the Florida weather.
Choose Noel Painting to enhance your curb appeal with expert exterior painting in Fort Myers, FL, and watch as your property stands out in the neighborhood. Our team combines precision, professionalism, and a commitment to excellence to ensure your home or business looks its best. Don't compromise on the quality and appearance of your property – contact us today and discover how we can elevate your curb appeal with our expert exterior painting services in Fort Myers, FL.
Residents' Premier Choice for Exterior House Painting in Fort Myers, FL: Your Dream Home Awaits
Noel Painting Has you covered
"First impressions last a lifetime." Now, isn't that the truth? Your home's exterior is the first thing people notice. Whether you're planning to impress guests, increase your property's value, or want a change, exterior house painting is the answer. But Naples is filled with providers echoing exterior painting services. So, why should Noel Painting be your first choice?
Our answer lies not just in the promise but in the delivery of that promise. The journey from selecting the perfect hue to watching it gracefully adorn your walls is a symphony of decisions, expertise, and execution. At Noel Painting, our role transcends beyond mere service providers. We're collaborators, partnering with you in this artistic journey. As the brush meets the wall, it's not just paint that's applied; it's an intricate blend of your vision and our expertise. This symbiotic relationship ensures that the result mirrors your desires and the essence of what your home represents. Every brushstroke is a testament to our commitment to excellence and your dreams coming alive.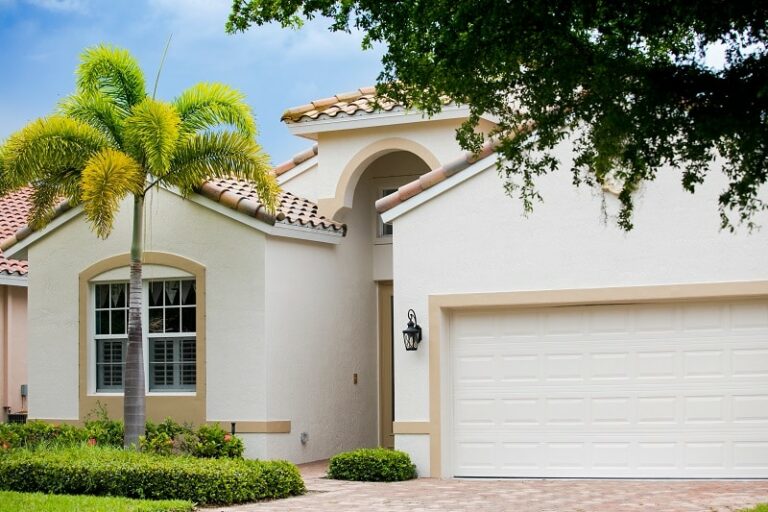 <! -- Lazy Loading Instructions Simply add data-elfsight-app-lazy before the closing div tag For an example see the placeholder code below. -->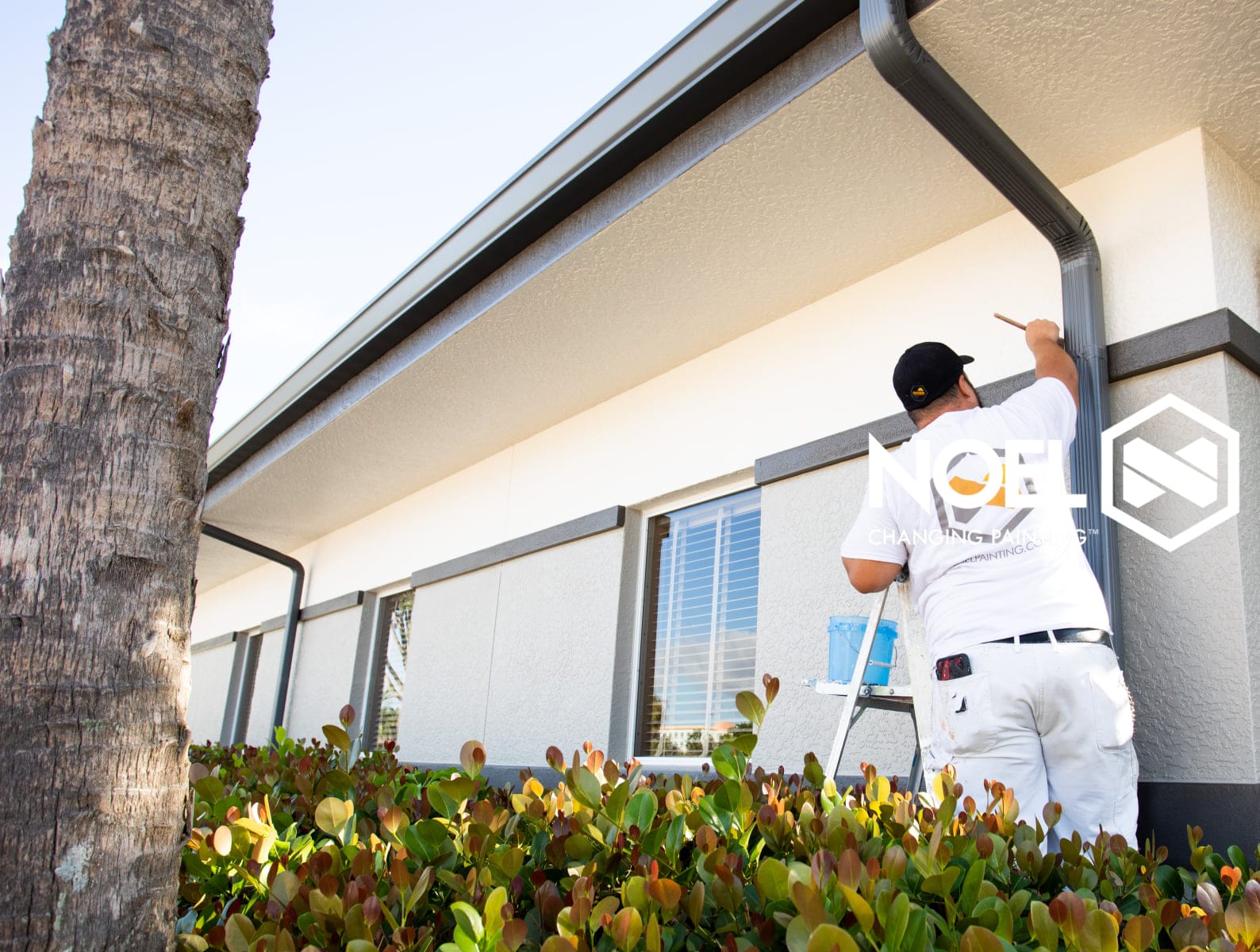 #1 Exterior Painting in Fort Myers, FL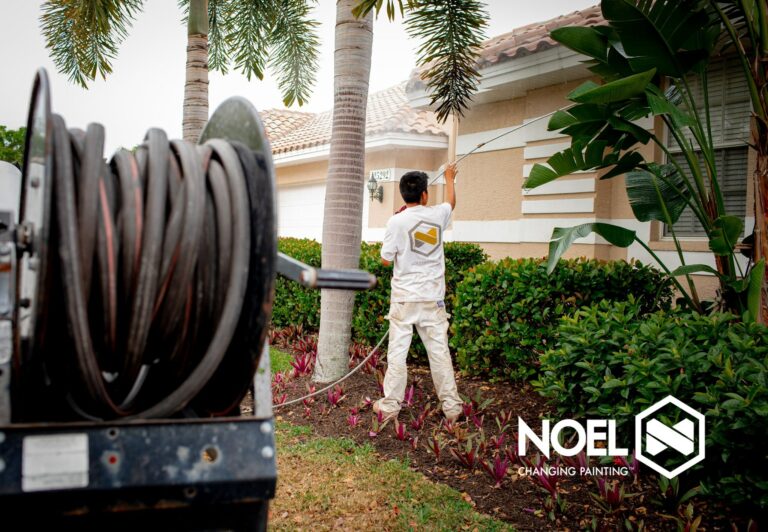 Find Reliable Fort Myers Exterior Painting Contractors Near Me
Noel Painting Is All you Need
"I've seen so many ads saying exterior house painters near me, but whom can I truly trust?" We hear you. Trust, especially in the world of home improvement, is paramount. Our team at Noel Painting is not just contractors; we're curators of dreams. When you search for Naples exterior painting contractors near me, we stand out not because of our ads but due to our impeccable work ethic.
Our commitment to punctuality, budget adherence, and impeccable craftsmanship make us the favorite among residents. We approach every project with unmatched dedication, ensuring your home looks excellent and is shielded against external adversities.
Experience Quality and Excellence with Our Exterior Painting Company in Fort Myers, FL
Noel Painting Is All you Need
There are painting jobs, and then there are transformations. As a premier exterior house painting in Naples, FL, we firmly believe in the latter. Being an esteemed exterior painting company, we realize the responsibility we carry. From selecting the right shade that complements your home's architecture to ensuring the paint's longevity, our team takes care of every minutiae.
Exterior painting companies near me might be a standard search, but we pride ourselves on being the answer that adds value. Regardless of size, each project is treated with the utmost care, mirroring our core belief of changing painting.
Life in Naples feels like an eternal vacation punctuated with bursts of exploration. For the curiously minded, the Naples Botanical Garden extends an invitation, its landscapes a mosaic of global flora. On other days, residents might find themselves aboard a catamaran, drifting alongside mangrove forests with the Conservancy of Southwest Florida. And when the sun's golden embrace becomes a gentle caress, gourmet dining at waterfront restaurants beckons, each dish capturing the essence of Floridian zest. In Naples, every experience feels handcrafted.
In the bustling lanes of Naples, as the golden sunsets cast a warm hue, homes painted by us stand tall, reflecting perfection, passion, and a promise of quality. After all, exterior home painting isn't just a service we offer; it's an art we've perfected.
So, when Naples calls for top-of-the-line exterior painting, remember that Noel Painting is just a call away, ready to transform, rejuvenate, and elevate every home to its utmost potential.