Expert Painting Services in Sanibel: Transform Your Space with Our Professional Painters
Trusted Painting Contractor in Sanibel: Enhance Your Home with Quality Paintwork
If you're thinking about painting your home or business exterior, you're on the right track! A fresh coat of paint can do wonders for your property, both aesthetically and functionally. For starters, a new paint job can help to protect your property from the elements. Over time, sun and rain can take a toll on even the most well-constructed building, causing the paint to fade and peel. A fresh coat of paint will not only make your property look more polished and inviting, but it will also help to extend its lifespan. In addition, a new paint job can also help to increase the value of your property or commercial building. If you're considering selling soon, a fresh coat of paint will help boost curb appeal and attract potential buyers. For commercial properties, this is essential for creating a positive guest experience. Even if you're not planning on selling anytime soon, painting your exterior is still a wise investment - after all, your home or business is one of your biggest assets!
Sanibel's Premier Painting Company: Experience Excellence in House Painting
Whether you're searching for painting contractor Sanibel, painter Sanibel, or house painting Sanibel, you'll want to invest in a service that creates a long-lasting paint job. As a top-rated Sanibel painting company, we're the painting service that fits the bill. Our Sanibel painters take every painting job seriously — meaning a thoughtful service with cutting-edge painting techniques. Our background is founded on hard work and diligence. That's why we apply 100% to every painting in Sanibel, FL.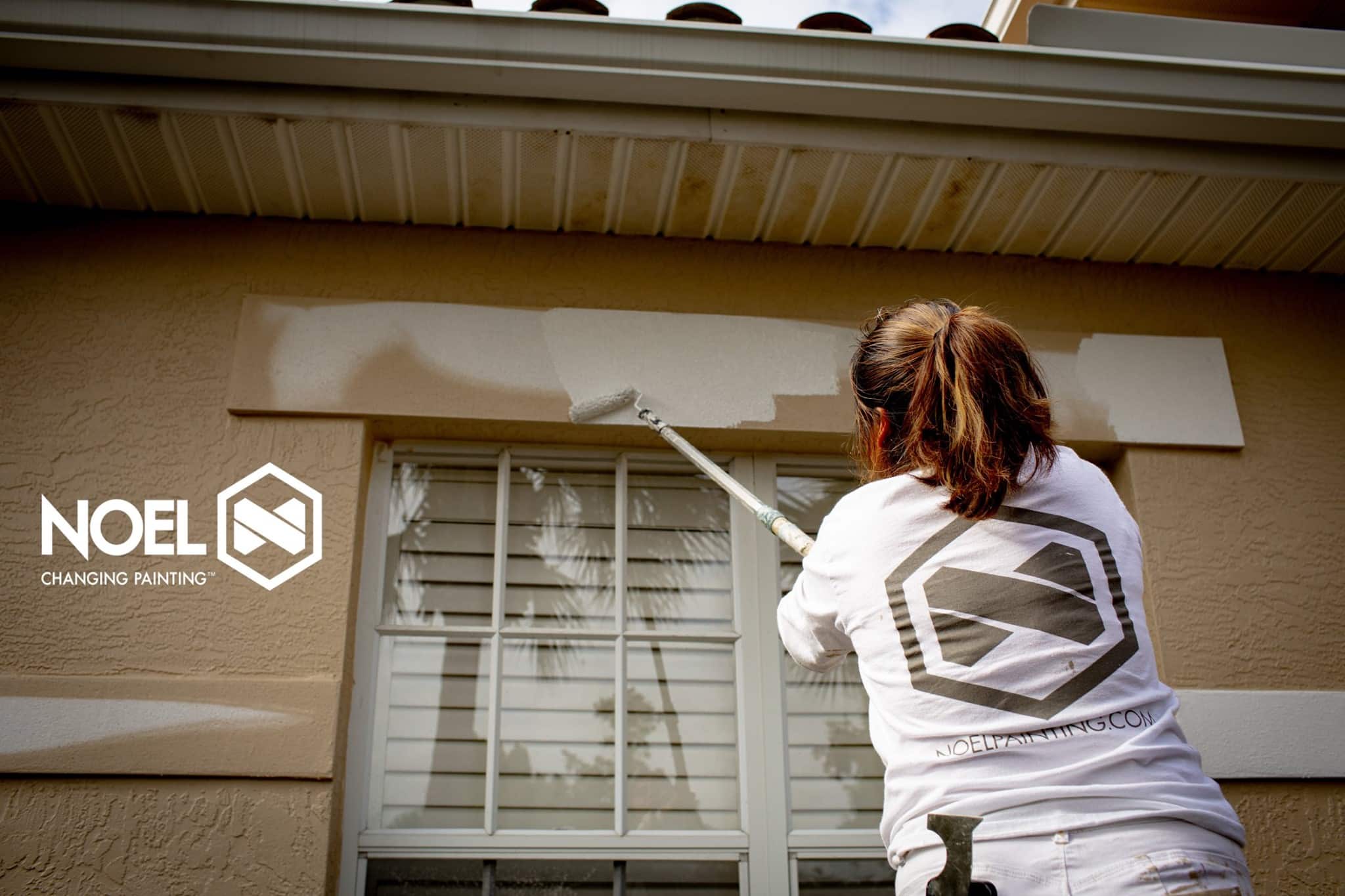 Professional Painters in Sanibel: Revitalize Your Property with our Painting Expertise
At Noel Painting, we understand that budget is a key concern for our customers. That's why we provide a detailed breakdown of all our pricing upfront, so there are no surprises. We also believe that the painting experience should be a positive one, from start to finish. Our team of professional painters will work diligently to ensure that your vision comes to life and that you are happy with the final result. So whether you're looking for a painting contractor in Sanibel or painting Sanibel, FL, we are confident that we can exceed your expectations.
Transform Your Space with Sanibel's Top Painting Company: Unleash the Power of Colors
If you're looking for things to do in Sanibel, FL, you won't be disappointed. This beautiful island is home to various activities, from exploring the natural wonders of the J.N. "Ding" Darling National Wildlife Refuge to soaking up the sun on one of the many beaches. Other popular activities include kayaking, fishing, and bicycling. And no trip to Sanibel would be complete without a shelling excursion to search for those elusive treasures that have made the island so famous. Whether you're looking for an adventurous vacation or a relaxing escape, you'll find all that and more in this charming town.
If you live in Sanibel, FL, or a surrounding area, and are searching for the most reliable Sanibel painting contractor, give us a call. At Noel Painting, we know how challenging any home improvement project can be — especially embarking on a new paint job. That's why we make the process as easy as possible, so you can focus on enjoying your fresh new paint job. Get in touch with our team to schedule a consultation today!