Local. Family Owned. Trusted.
Commercial Painting Bonita Springs, FL
Let us help you with our Top-Rated Commercial Painting Today!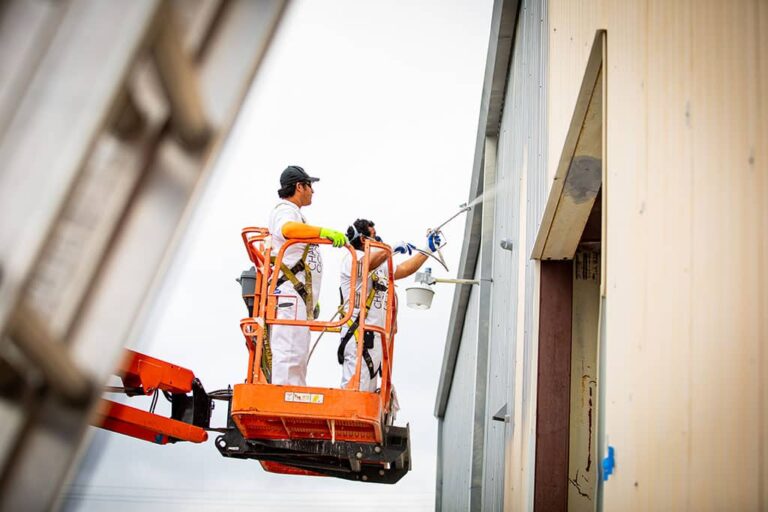 Professional Commercial Painting in Bonita Springs, FL
Noel Painting is your #1 Choice
The facelift of a commercial space isn't just about aesthetics; it's about setting the tone, making a statement, and extending an invite. It whispers to your clientele, "Come on in! We value excellence." So, when considering a fresh coat for your business, shouldn't you opt for the best in the biz?
See, the benefits of commercial painting run deep. It's not merely splashing a hue on a wall. It's about brand reinforcement, the psychological impact on visitors and staff, and, of course, the paint job's longevity. This can have serious implications for your business success, even though it can be overlooked sometimes.
Your Trusted Bonita Springs Commercial Painting Contractors Near Me
Noel Painting Has you covered
"We're in the painting business!" – That might sound like a straightforward proclamation. But the deeper subtext? We're in the business of transformation. The past 40 years saw us beautifying over 10,000 spaces, and the journey? Oh, it's been spectacular!
It's not just about rolling and brushing. It's a deep dive into understanding your brand's essence, ensuring the chosen palette aligns with your corporate identity, and breathing life into your space. We take this seriously. A fresh, professional paint job speaks volumes in a world where first impressions are often lasting.
In Bonita Springs, gastronomy has become an art form. The city entices the senses with an array of flavors. One could start the day sipping robust coffee at a beachside café, watch fishermen haul the catch of the day mid-morning, and then indulge in a seafood fiesta at a bayside restaurant by night. And as the evening wraps its gentle cloak, the silhouettes of palm trees, serenaded by the soft murmurs of night critters and the distant sounds of waves, conclude another day in paradise.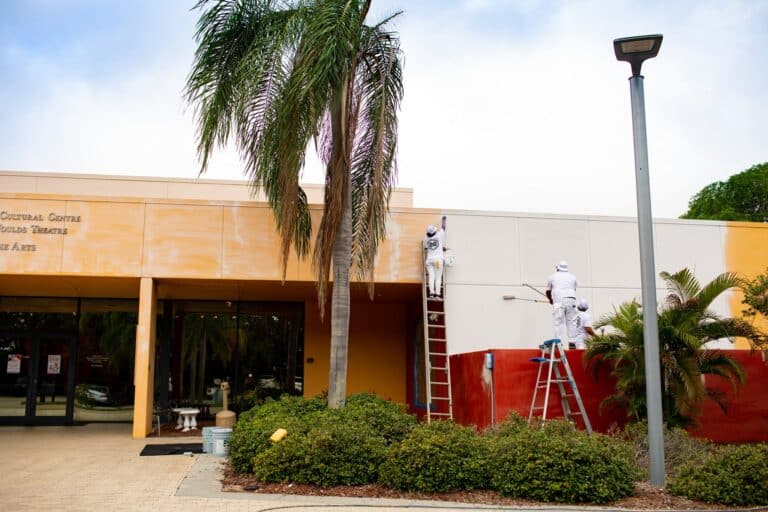 <! -- Lazy Loading Instructions Simply add data-elfsight-app-lazy before the closing div tag For an example see the placeholder code below. -->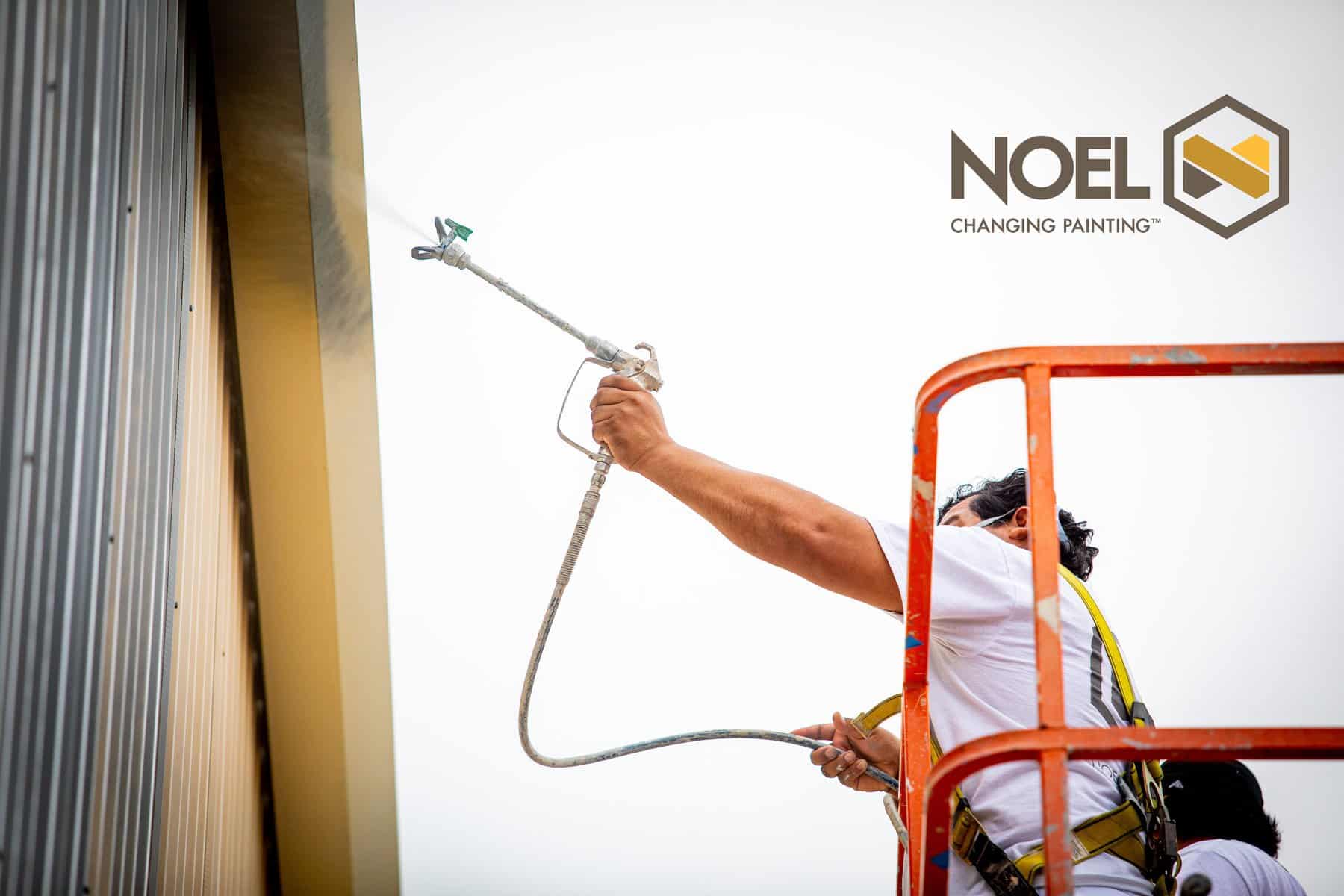 #1 Commercial Painting in Bonita Springs, FL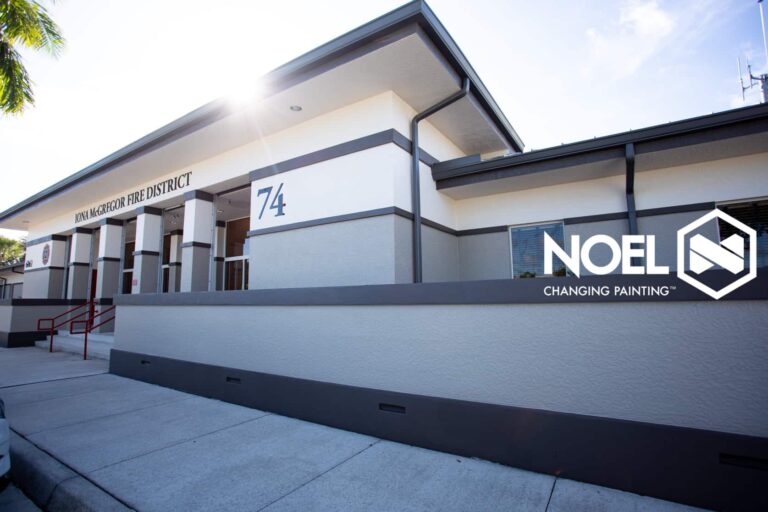 Quality Commercial Painting Services in Bonita Springs, FL
Noel Painting Is All you Need
When it comes to commercial painting, understanding the unique needs and challenges of the job is paramount. Every detail matters, from ensuring minimal disruption to your operations to using materials that withstand the rigors of a commercial environment.
Remember those 77,500 gallons of paint we use each year? A significant chunk goes into commercial spaces just like yours. Those 60-80 Publix stores we paint annually? That's the expertise and trust we bring to your doorstep.
In today's hyper-competitive market, businesses need every advantage they can grasp. A quality paint job is more than just a facade; it's a psychological advantage. Think about it – when employees walk into a freshly painted, vibrant workspace, they feel a surge of pride and motivation. On the other hand, visitors perceive the attention to detail and dedication, translating it into the quality of your services or products. Thus, it's not just paint; it's a strategic business investment aiming for a brighter, more confident tomorrow.
Call Today & Transform Your Business Space With the Best Commercial Painting Company in Bonita Springs, FL
Noel Painting Is All you Need
Here's a thought: what if your quest for Bonita Springs commercial painting contractors near me or commercial painting in Bonita Springs, FL, could end on a genuinely happy note? What if you didn't just find painters or exterior commercial painters near me but partners who take pride in elevating your space?
Well, you've found us. We pride ourselves as commercial painters and stakeholders in your brand's visual appeal. We've seen firsthand the incredible transformation a high-quality commercial painting service can offer. And that change can mean the difference between a successful quarter in sales and an uninviting space that doesn't generate return customers.
But wait! It's not just about paint. It's about integrity, punctuality, and a keen eye for detail. Your job will be completed on schedule AND on budget. If you've ever been left hanging mid-project by other commercial painting contractors, know that with us, it's a different story altogether.
Every stroke and layer is a testament to our commitment to excellence. Whether you're a boutique retail store, a sprawling corporate office, or a cozy cafe, we're the commercial painters near me, rather near you, who are set to dazzle!
In the ever-evolving commercial landscape of Bonita Springs, where businesses vie for attention, let your walls do the talking. And while they're at it, let them speak in tones of perfection, professionalism, and panache. Ready to embark on a painting journey unlike any other? Give Noel Painting a call. It's time to make a vibrant mark!