Local. Family Owned. Trusted.
Exterior Painting Bonita Springs, FL
Let us help you with our Top-Rated Exterior Painting Today!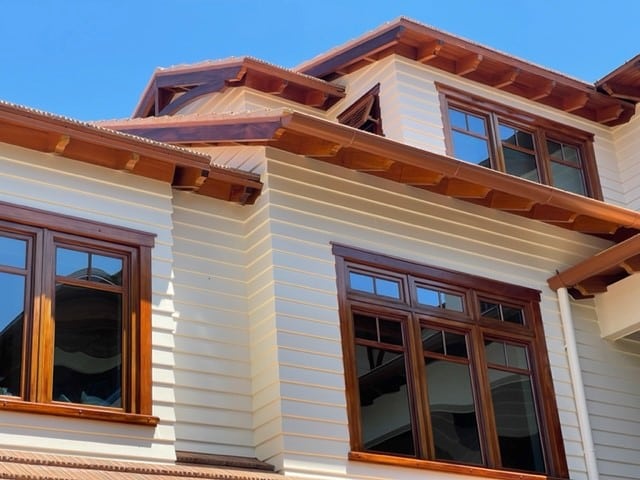 Enhance Your Curb Appeal with Expert Exterior Painting in Bonita Springs, FL
Noel Painting is your #1 Choice
Ah, the allure of a beautifully painted home! Every time you pull into your driveway, doesn't it feel wonderful when the neighbors can't help but sneak a glance? Exterior painting is not just a simple facelift—it's a statement. It shouts, "I care about my home's appearance!" And guess what? We're here to amplify that statement for you.
Why is exterior painting so vital, you ask? Well, think of it as the cover of your favorite book. It's the first thing people notice, setting the tone for what's inside. It protects, beautifies, and even ups the value of your home! But… and this is significant 'but,' it's got to be done right with precision, dedication, and a touch of artistry.
The spirit of Bonita Springs is undeniably intertwined with water. Kayaking through the mangrove estuaries, one witnesses the silent ballet of manatees while the splash of mullets punctuates the stillness. Adventure seekers dive deep into the treasures of Bonita Springs' underwater caves, feeling the thrill of the unknown. Yet, on land, a different serenade ensues the soft strumming of guitars during evening concerts at Riverside Park.
Residents' Premier Choice for Exterior House Painting in Bonita Springs, FL: Your Dream Home Awaits
Noel Painting Has you covered
Now, transforming homes is no small feat. It's an art, a craft, and a responsibility. We understand the nuances of exterior home painting. Be it the Floridian sun or the occasional downpour, we ensure your home is ready to face it all gracefully.
Not all walls are created equal. Different surfaces require different treatments. And while we're on this topic, did you know we paint 60-80 Publix stores annually? If big brands trust us with their establishments, so can you.
The challenge of exterior painting is understanding the unique character of each home. Every house has its own personality, tales of years gone by, and dreams of the future. This is precisely why cookie-cutter solutions won't do. You need a tailor-made approach that accentuates the architecture, complements the surroundings, and, most importantly, resonates with you, the homeowner. 
At Noel Painting, our method isn't just about splashing some color; it's about weaving a narrative, crafting a masterpiece that mirrors your aspirations and stands the test of time. The blend of art and science, technique and creativity, it's a delicate balance. That's what we excel at!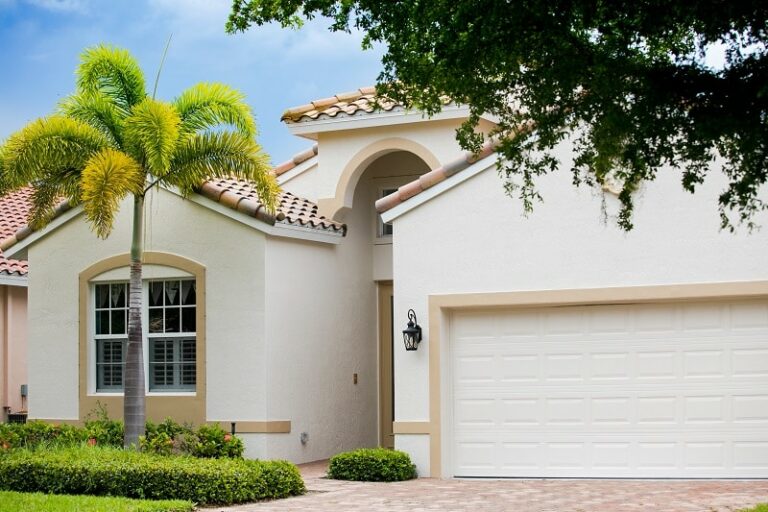 <! -- Lazy Loading Instructions Simply add data-elfsight-app-lazy before the closing div tag For an example see the placeholder code below. -->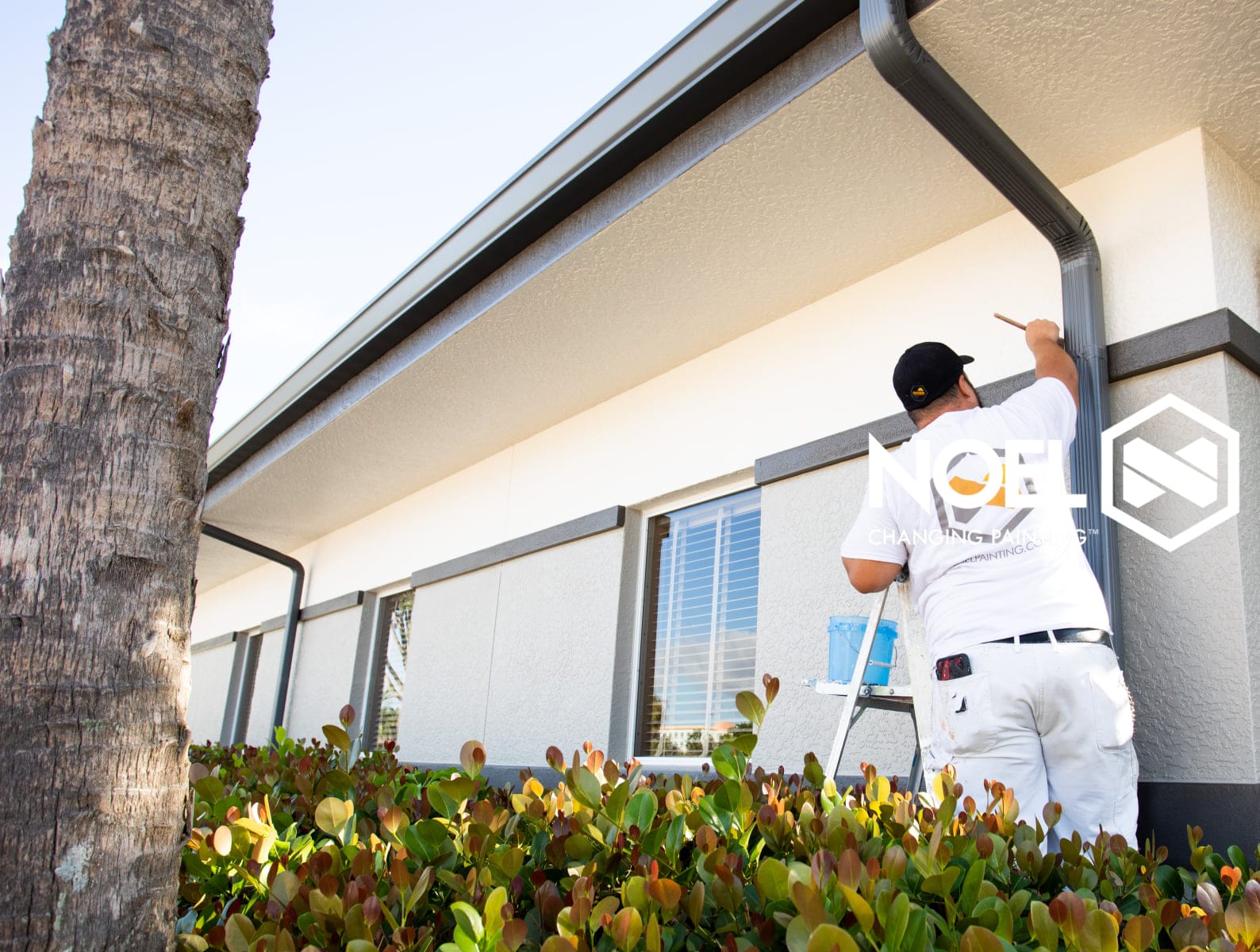 #1 Exterior Painting in Bonita Springs, FL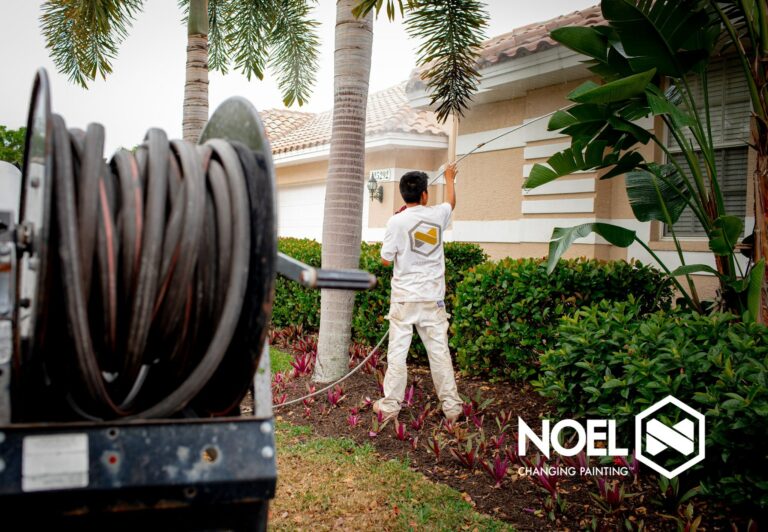 Find Reliable Bonita Springs Exterior Painting Contractors Near Me
Noel Painting Is All you Need
In the age of countless options and flashy advertisements, isn't it dizzying when you're bombarded with results for Bonita Springs exterior painting contractors near me or exterior house painting in Bonita Springs, FL? How do you choose? How do you know who's legit and who's all talk? We get the dilemma. And we'd like to simplify it for you.
Imagine a company that uses 77,500 gallons of paint annually. Visualize over 10,000 homes with unique charm painted over 40 years. Yes, that's us—Noel Painting. We're not new kids on the block. We're seasoned pros with a reputation that precedes us.
Experience Quality and Excellence with Our Exterior Painting Company in Bonita Springs, FL
Noel Painting Is All you Need
You see, at Noel Painting, we're not just about aesthetics. Our exterior painting services ensure that your home is shielded from the elements. Using the highest quality materials, we provide longevity and radiance.
The peace of mind you get when you know you're working with professionals? Priceless. Our commitment? Your job will be done on time, on schedule, AND on budget. If you've ever had a not-so-great experience with other exterior painting companies near me, brace yourself. We're all about changing the narrative with our top-notch painting expertise.
It's one thing to paint and another with passion, expertise, and a touch of magic. With us, every stroke is a promise—a promise of quality, durability, and beauty. So, if you're seeking 'exterior house painters near me,' your search ends here.
Ready to turn heads and elevate your home's curb appeal with a top exterior painting in Bonita Springs, FL? Give Noel Painting a call. Let's transform your vision into a vivid reality— we're looking forward to seeing another happy customer!