Local. Family Owned. Trusted.
Commercial Painting Naples, FL
Let us help you with our Top-Rated Commercial Painting Today!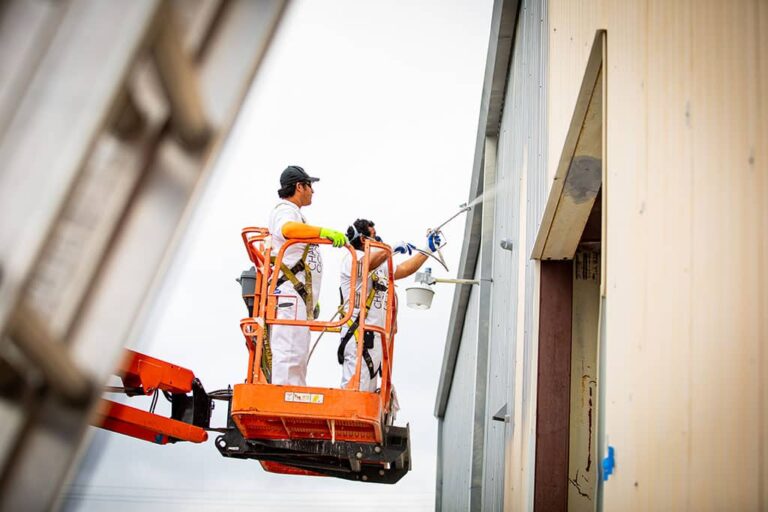 Professional Commercial Painting in Naples, FL
Noel Painting is your #1 Choice
Navigating the competitive world of commerce, businesses must carve out their niche to rise above the crowd. Beyond the quality of services or products they offer, there's another subtle yet significant factor that contributes to their image – their physical appearance. An establishment's facade speaks volumes before a single interaction with a client or customer begins. Painting, in this scenario, is more than just aesthetics; it embodies the brand's values, ethos, and promise to the world. Dive deep with us as we unroll the canvas of commercial painting in Naples, FL.
Businesses, just like homes, need a touch of paint for transformation. A fresh coat of paint isn't merely about the aesthetic allure but speaks volumes about your brand. After all, would you trust a company whose exterior looks shabby and unkempt? It's all about the first impression. At Noel Painting, we strive to make that impression for your business – powerful, positive, and absolutely pristine. In the heart of Naples, when businesses look for commercial painting in Naples, FL, we stand tall, armed with brushes, passion, and a promise of perfection.
Amidst the vast sea of commercial buildings and complexes, let your Naples space shine bright. And not just because of the subtropical sun! It's about the vibrant hues, the precision of brush strokes, and the undeniable charm of a top-notch painting job.
Your Trusted Naples Commercial Painting Contractors Near Me
Noel Painting Has you covered
When it comes to finding reliable Naples commercial painting contractors near me, look no further than Noel Painting. As your trusted partner for commercial painting in Naples, we understand the importance of maintaining a professional and appealing appearance for your business. Our experienced team is dedicated to delivering top-notch painting services that not only enhance the aesthetics of your commercial space but also protect and preserve it for years to come. With Noel Painting, you can rest assured that your search for "Naples commercial painting contractors near me" will lead you to a team of professionals committed to your satisfaction.
Noel Painting is proud to be the premier choice for businesses seeking commercial painting contractors in Naples. Our skilled painters have a wealth of experience, and we're equipped with the latest tools and techniques to handle projects of any size and scope. Whether you're looking to refresh the interior of your office, repaint your storefront, or give your entire commercial property a makeover, we have the expertise to execute your vision flawlessly. We understand the importance of minimal disruption to your business operations, and we work efficiently to ensure your project is completed on time and within budget.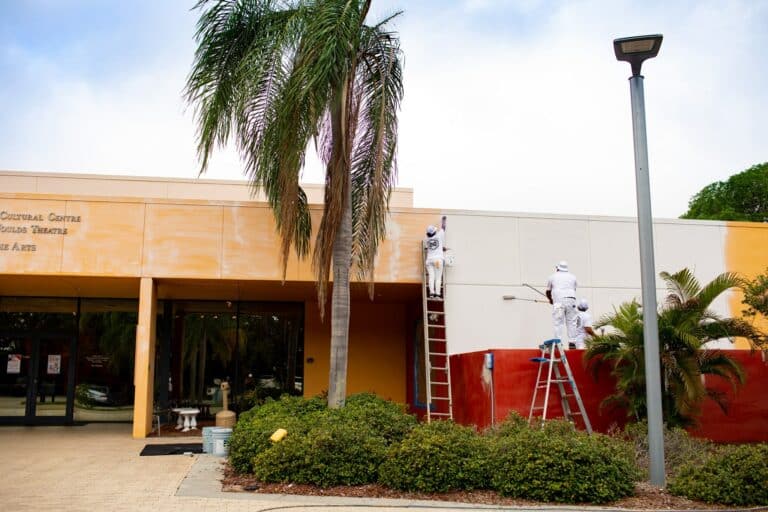 <! -- Lazy Loading Instructions Simply add data-elfsight-app-lazy before the closing div tag For an example see the placeholder code below. -->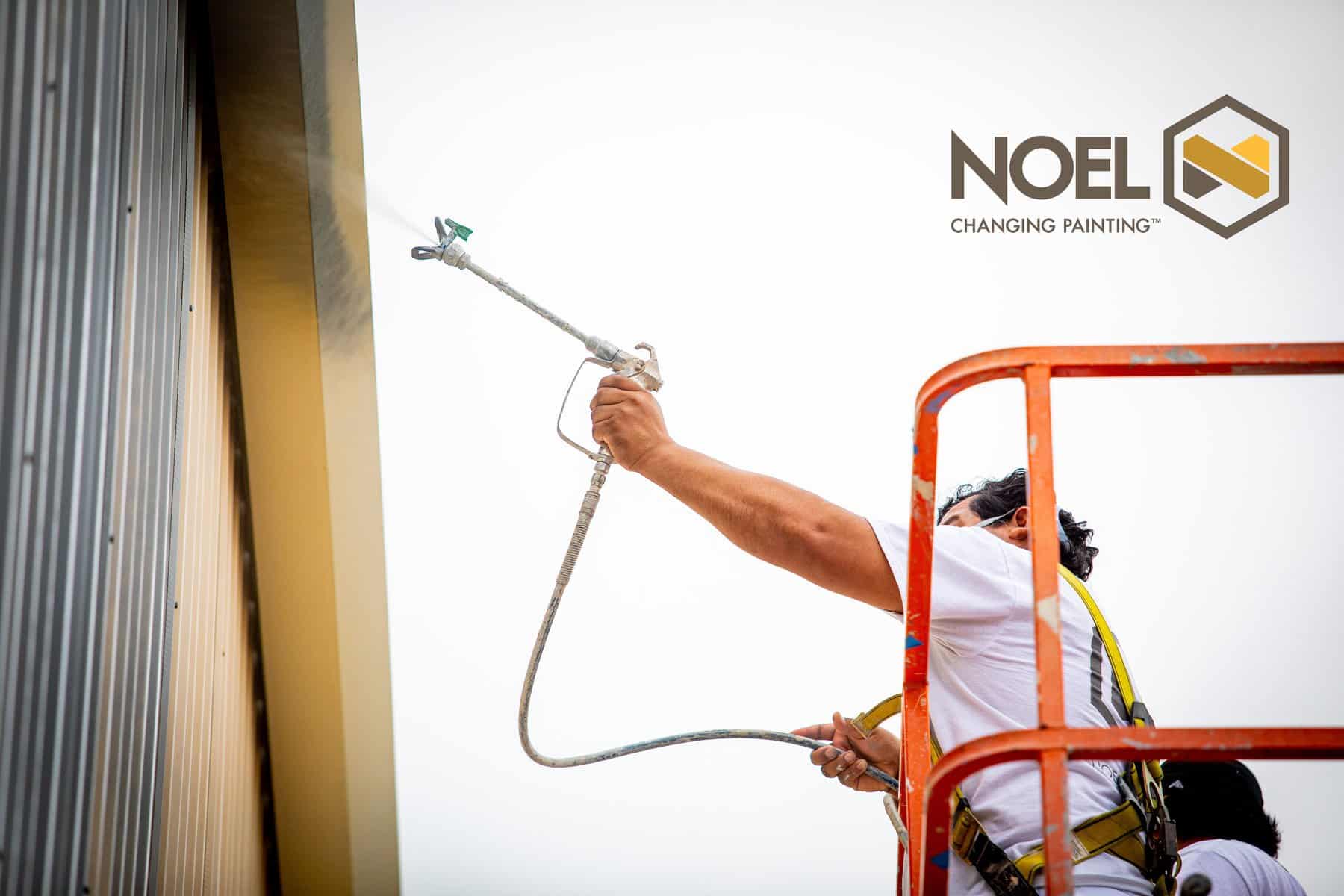 #1 Commercial Painting in Naples, FL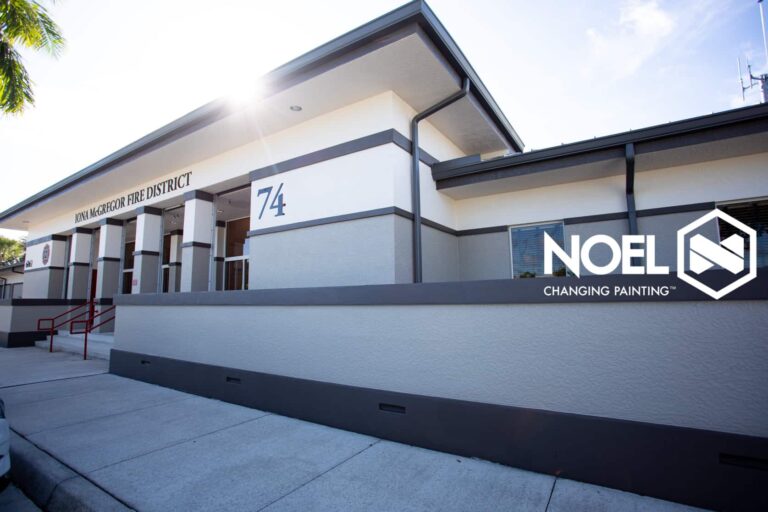 Quality Commercial Painting Services in Naples, FL
Noel Painting Is All you Need
Consistency is good, but variety spices up life. And so, here's a twist in this engaging tale of painting wonders. Did you know a quality commercial painting service does more than just brush and color? It provides additional protection against weather conditions, especially in a place like Naples, with its fair share of sun and rain. Such fortifications are essential to enhance the building's lifespan and ensure its inhabitants are safe and comfortable.
What sets our commercial painters apart? For one, they're more than just painters. They're artists crafting a symphony of colors to make your business space resonate with purpose, passion, and professionalism. When you think of commercial painters near me, think of us as the maestros of the art.
Beyond the beauty and protection that commercial painting offers, there's a deeper layer of influence. Colors have the power to influence emotions, moods, and even decisions. A well-thought-out color palette can inspire trust, invigorate the senses, or evoke a sense of calm. At Noel Painting, we harness this power to align with your brand's vision. Our team invests time to comprehend the ethos behind your brand, helping us choose shades that beautify and bolster your brand's identity. Thus, when visitors walk into your establishment, they're not just entering a space; they're stepping into an environment crafted carefully to resonate with your brand's voice and values.
Call Today & Transform Your Business Space With the Best Commercial Painting Company in Naples, FL
Noel Painting Is All you Need
Here's the part where we toot our horn, but stick with us. We've got good reason. When businesses hunt for exterior commercial painters near me, they often find a labyrinth of choices. But what if you could bypass that maze and arrive straight at excellence?
Enter Noel Painting, a commercial painting company that's more than just about paint. We embrace your vision, understand the intricacies of your business, and tailor our services to ensure the exterior and interior reflect the ethos of your brand— no matter what type of business.
Sounds good. But words are fleeting. It's the everlasting experience—an experience of punctuality, unmatched craftsmanship, and a budget that doesn't make you cringe. If past encounters with other commercial painting contractors left a bitter taste, consider us your palette cleanser. We're here to showcase our passion, precision, and promise— qualities we believe are essential to any successful project.
In the dynamic world of commerce, where branding is everything, let your establishment speak for itself with colors that narrate tales of ambition, success, and unyielding commitment. So, next time you ponder revamping your business space, remember that Noel Painting isn't just a name. It's a legacy. It's a commitment.
Here are a few of the other services we offer in Naples, FL: