Local. Family Owned. Trusted.
Interior Painting Naples, FL
Let us help you with our Top-Rated Interior Painting Today!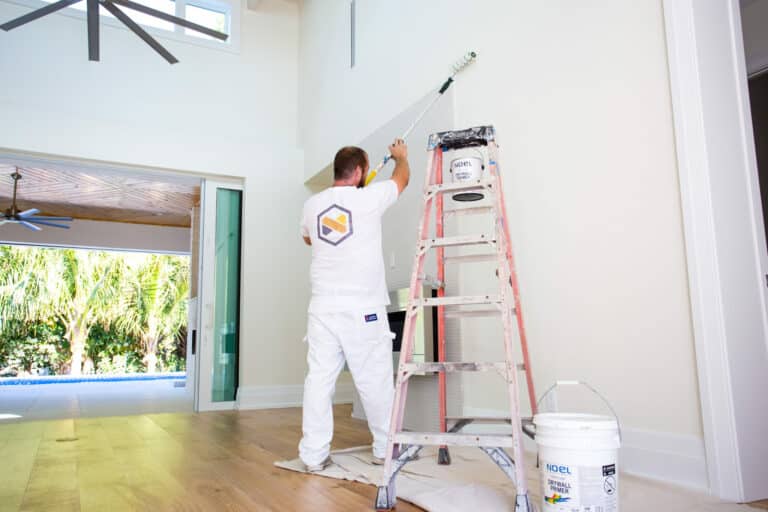 Elevate Your Living Spaces with Professional Interior Painting in Naples, FL
Noel Painting is your #1 Choice
A home's interior is more than just walls and ceilings; it's a canvas that tells the story of its inhabitants, tastes, and journeys. A fresh coat of paint doesn't just revamp a room—it rejuvenates the stories, adding new chapters and revitalizing old ones. 
There's something innately refreshing about walking into a room that's just been painted. The ambiance, the aura, the sheer vibe – it all seems to resonate with newfound energy. And Naples, FL, with its vibrant life and sun-kissed streets, deserves nothing but the finest when it comes to interior design and decor. We don't just offer a mere interior painting service at Noel Painting. No, we elevate, refine, and breathe life into every nook and cranny of your space.
But what makes a simple brushstroke so transformative? More importantly, with many options echoing interior home painters near me in Naples, why choose us?
Let's delve a little deeper.
Beautify Your Space: Discover Skilled Naples House Painters Near Me
Noel Painting Has you covered
When it's time to beautify your living space, finding skilled Naples house painters near me is crucial. At Noel Painting, we take pride in being your trusted local choice for Naples house painters near me. Our team of talented painters is dedicated to transforming your home into a masterpiece, whether it's a single room or an entire property. With a keen eye for detail and a commitment to delivering top-notch results, we're here to bring your vision to life, one brushstroke at a time.
Our Naples house painters near me service is all about enhancing your space, inside and out. We understand that the right paint job can breathe new life into your home, and that's exactly what we offer. Our painting specialists are experts in interior painting and  work meticulously to ensure that every surface is treated with precision and care. Whether you're looking to update your color scheme, repair wear and tear, or create a stunning first impression for your guests, we've got you covered.
With years of experience and a dedication to customer satisfaction, our interior painting in Naples, FL is the solution to all your painting needs. We work closely with you to choose the perfect colors and finishes, providing expert guidance throughout the process. Trust us to make your home a true reflection of your style and personality. If you're in search of Naples house painters near me who are skilled, reliable, and committed to excellence, reach out to Noel Painting today to schedule your next painting project.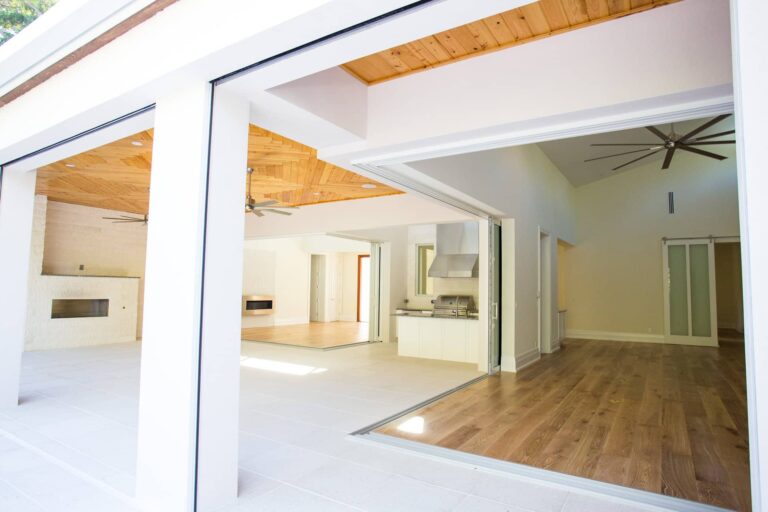 <! -- Lazy Loading Instructions Simply add data-elfsight-app-lazy before the closing div tag For an example see the placeholder code below. -->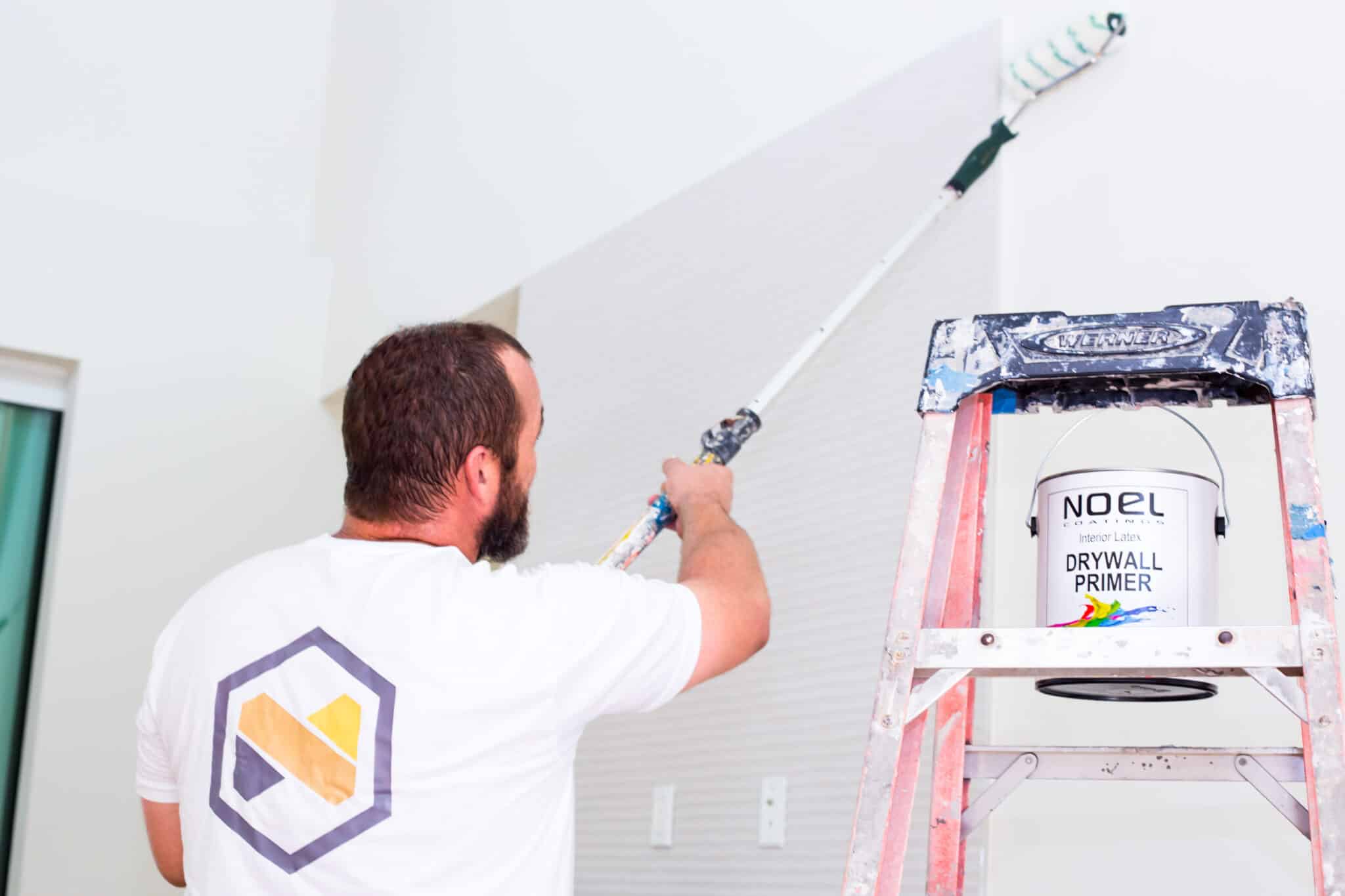 #1 Interior Painting in Naples, FL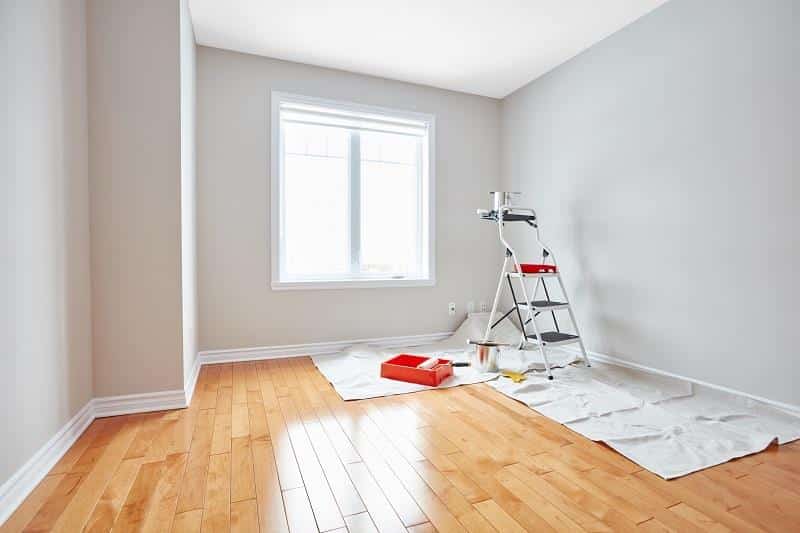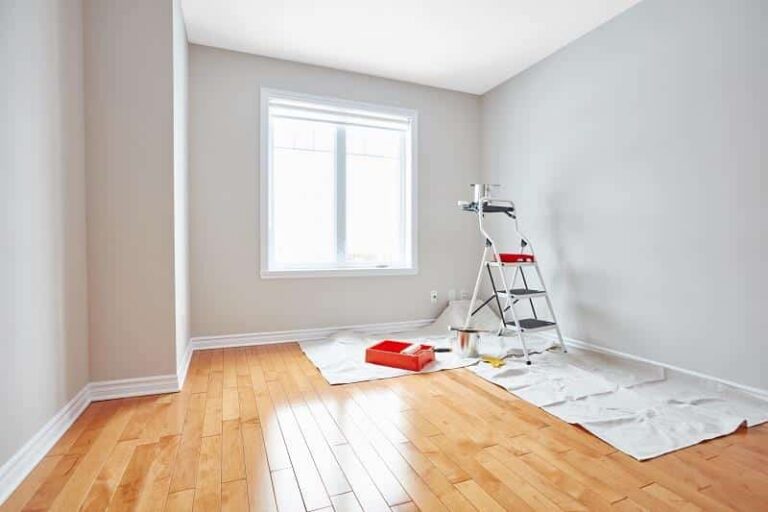 Looking For Top-Rated Naples Residential Painting Near Me? We've Got You Covered!
Noel Painting Is All you Need
When you're searching for top-tier Naples residential painting near me, know that Noel Painting stands unmatched. But it's not just the quality of our work that sets us apart when you look for interior painting in Naples, FL; it's the heart and soul we pour into it. Our team understands the essence of a home, and their expertise goes beyond mere brushes and cans. They capture your vision and essence and reflect it seamlessly onto your walls.
What truly sets Noel Painting apart in the realm of Naples residential painting near me is our unwavering dedication to your satisfaction. We take your trust in us seriously, which is why we go the extra mile to ensure your interior painting experience in Naples, FL is a seamless, stress-free process. From the initial consultation to the final brushstroke, we prioritize open communication, timely completion, and a clean, organized work environment. With us, you'll not only receive beautifully painted walls but also a hassle-free, enjoyable journey from start to finish. Let us make your house feel even more like a home with our unparalleled painting expertise.
Your Trusted Interior Painting Company in Naples: Transforming Homes One Space at a Time
Noel Painting Is All you Need
What is the hallmark of a stellar interior painting company? Is it just the result? We believe it's a sum of many parts. That means your experience should be a smooth one, just as much as the outcome. And our clients' unwavering trust in us is a testament to our all-round excellence.
We approach each project with a trifecta of respect, budgetary mindfulness, and timely delivery. Our dedication to punctuality and sticking to the promised budget has made us a beacon of reliability in Naples. If you've previously been down the rabbit hole of lackluster interior painting service experiences, let us offer a refreshing change.
Painting isn't just a task; it's an art. And we, as emotional artists, are dedicated to curating masterpieces, one wall at a time. So, when Naples beckons for top-notch interior painting, Noel Painting answers with unparalleled elegance and precision. We're looking forward to giving your home a fresh new look!
Here are a few of the other services we offer in Naples, FL: