What To Consider Before Hiring A Commercial Painting Contractor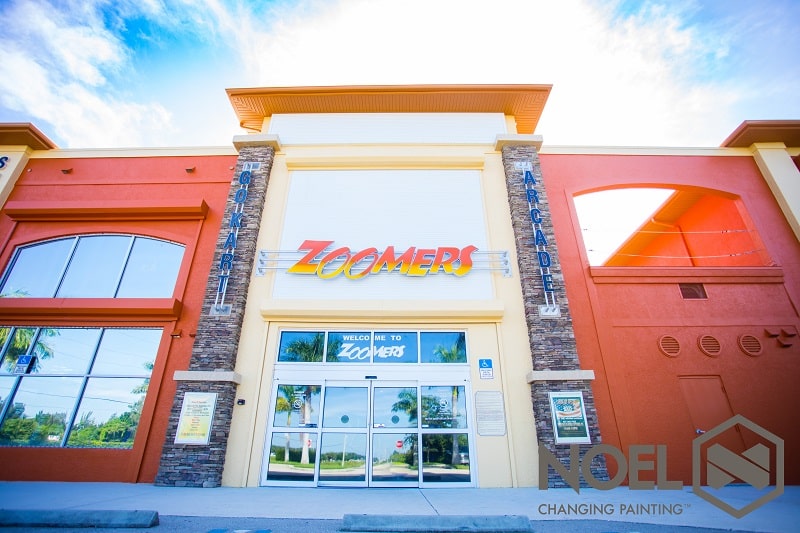 What To Consider Before Hiring A Commercial Painting Contractor
Commercial painting services are incredibly important for maintaining a respectable commercial property. It is important that every aspect of your business is able to leave a good impression on every potential client and customer. As such, it is important that you choose the right commercial painting company to take care of your property. Here are a few things to consider before making your decision.
Experience
Commercial painting and residential painting are two entirely different tasks. As a result, you should always choose a contractor that has extensive experience working on commercial properties. You need to be sure that your contractor will paint your property quickly, efficiently, and effectively.
At Noel Painting, we have significant experience working with national chains, such as Publix, to complete high-quality, eye-catching paint jobs.
Safety Standards
No matter how experienced or knowledgeable your contractor is, there is still a risk of accidents and injuries occurring while completing a project. It is important that your contractor places extreme emphasis on safety standards and procedures. Your painters should be familiar with OSHA standards and what to do in case of an accident.
An unprofessional, uninformed company can significantly increase your liability, so you should make sure that your contractor puts thought and effort into developing a safety plan for each project.
Reputation and Recommendations
The best way to choose a high-quality and reliable contractor is to seek advice from others who have worked with the company in question. While every company will showcase their successfully-completed projects, almost no company will be open about projects that have gone wrong. Read reviews, ask friends and co-workers, and make sure that you can trust your contractor to complete the job in an efficient and timely manner.
If you have any further questions or concerns, we encourage you to contact us today!