How to Pick the Perfect White Paint
Are you getting ready to touch up your baseboards or cover up some marks on your white wall? Are you attempting to paint over colorful walls and go back to basics? You may think that white paint is white paint. Well, you couldn't be further from the truth.
White paint comes in a variety of shades – it can be as vivid and blinding or as soft and easy on the eyes as any other color – and it has a variety of undertones and tints which makes selecting the right white paint tricky. So here are some tips on how to pick the perfect white paint!
What mood do you want the room to entice?
Just as every color on the spectrum, every shade of white can be linked with a particular emotion. This is why it is very important to consider the desired mood you want the room to have before painting. Pure, bright white associates with a colder, awakening vibe where a warmer ivory is more welcoming and calm.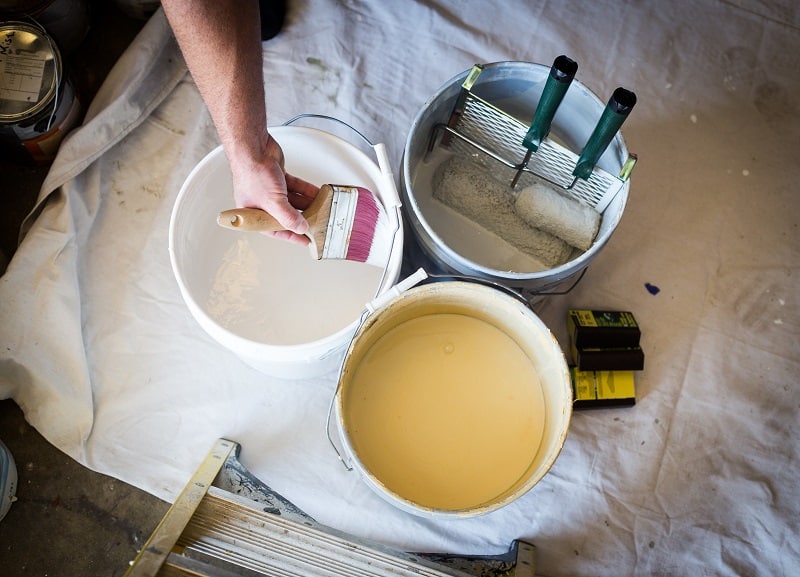 Consider the lighting
Does the room get a lot of natural light from the sun? If so, it may be better to paint it a "cooler" shade of white (with a blue or black base) as it will neutralize bright light from the sun.
Style of the room
Different shades of white can also help you shift the impression of your space. Are you aiming for a more modern feel? If so, you will want to lean towards a brighter white. These brighter shades will create sharp contrasts. Are you aiming for a more rustic / mellow feel? You will want to lean towards warmer shades of white as they can create a 'glow' that warms up a room.
Whites are incredibly reflective; therefore, it is very important to test them out in different lit areas of the home before painting an entire wall. This will give you a good idea of how the tones change throughout the day with the various amounts of daylight flooding the room. The experts from Noel Painting are your local professionals for everything related to residential painting. Give us a call today for more information!